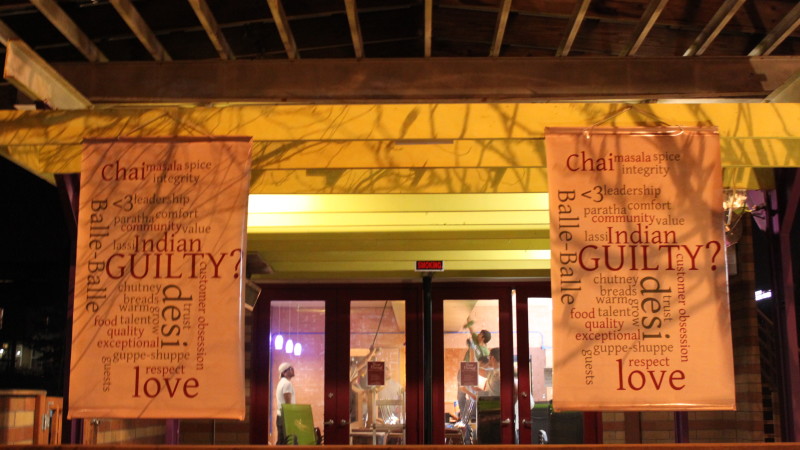 November 12th, 2013
admin
Comments Off

on Why don't we have buffets?
Why don't we have buffets?
Our philosophy is to serve freshly made food of the highest quality! Our food is made to order, and we take pride in it! Even our chai is made just for you, boiled and steeped and served to you.
Indian cuisine is beautiful, and deserves to be presented in all the glory it deserves – straight from the kitchen to your table, each plated carefully crafted by our chefs – not sitting for hours and reheated in a steam table or on microwave.
Taste, Quality & Safety
With freshly prepared food, you can taste the difference! And the difference in quality, nutrition, and safety.
And if you like variety, choose a few different items from our small plates to share if you like!